🎼 "It's the Least Secure Time of the Year!"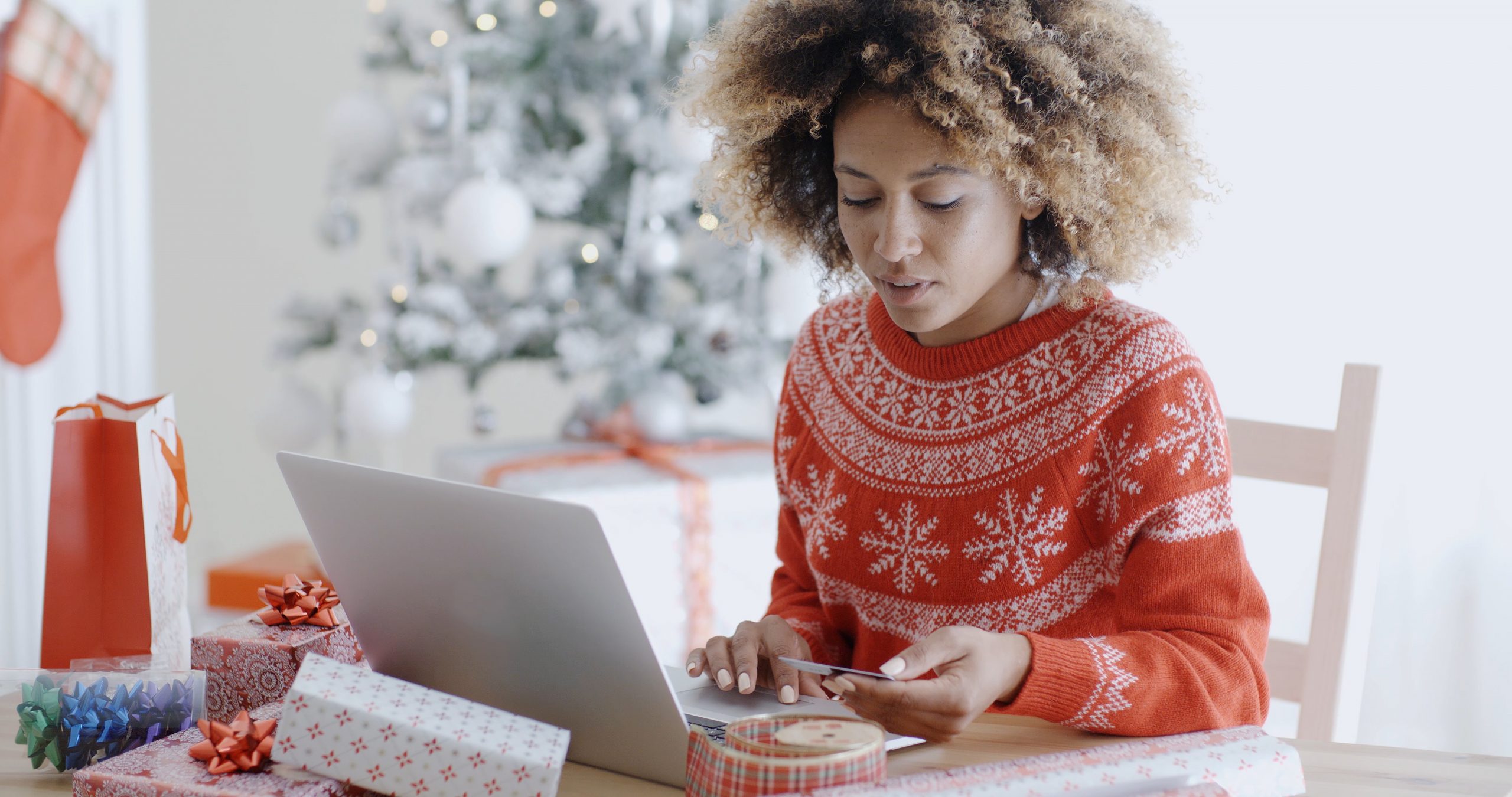 With the holiday season quickly approaching, it's important to keep cybersecurity and safety at the forefront of our minds while checking off our holiday shopping lists.
Based on a Statista study, it's estimated that 230.5 million Americans shop online, making online shopping a large opportunity for cyber attackers to gain your information or make other false promises.
So, while you shop this holiday season, keep these things in mind.
In-store shopping is generally more secure than online shopping
Paying with your credit card's chip or tapping your credit card to pay is more secure than swiping your credit card. The chip on a debit or credit card encrypts the transaction traffic, making the transaction information unidentifiable to attackers.
Additionally, if you pay for your merchandise using your smartphone's wireless payment method, make sure that your phone is secured with a passcode, password, or facial recognition. This ensures that if someone steals your smartphone, they are unable to access your wireless payment method.
Beware scams
Scams, too-good-to-be-true offers, knockoff products and cheap goods are rapidly becoming popular. The goals of these scams are to make money off of buyers' naivety. A common example of one of these scams is with high-end cosmetics products. An unsafe website will claim they sell a high-end cosmetic product for extremely low prices, but in reality, the product they sell is a knock off—oftentimes with harmful ingredients. It is important to buy products from trusted realtors and sellers.
Be careful who you give your card information to
Do you know what companies do with your card information after you make your purchase? It's assumed that retailers only use card information for the intended purchase, but scammers may use customers' information for other purposes—access to bank accounts or other purchases. This is another reason to shop from trusted retailers and sellers.
Another tip is to use a low-value credit card for online purchases, rather than a debit card. Credit cards are not linked to your bank account like debit cards are, so using a credit card for online purchases will prevent potential thieves from accessing your bank information. Also, think twice about storing your credit card on the shopping website. If you do, make sure you use strong passwords to protect your account.
Remain cautious on unfamiliar websites
You can't be too safe on a website you haven't visited before, especially if you intend to make a purchase. Look for the padlock or the word "secure" in the upper left corner of your browser window. The padlock or the word "secure" means that any information sent between your browser and the website is secure and cannot be read by someone else. You can also use a link checker like this one to see if a website contains unsafe content.
With the rapid increase in online shopping, there are several cyber threats like scams, knock off products and unauthorized card use. Keeping these things in mind can ensure a safe shopping experience and holiday season.
Key takeaways
Buy from trusted retailers and sellers
Use a credit card for online purchases
Shopping in-store is generally more secure than online shopping
Monitor your bank statements and transaction history
If it looks too true to be good, think twice before buying